Big Movie Weekend
Tonight:
Big.
Tomorrow night:
Big Trouble.
Sunday night:
Big Trouble in Little China.
I tried to think of ways to bring Big Night, Big Fish, and The Big Lebowski into the mix, but they just didn't have the flow of these three. Besides, I think they'll have to wait 'ti the kids are a bit older.
Have you seen these films? You should. I'm sure everyone knows about Big--the young boy who wishes he was big, and then turns into Tom Hanks. Hard for me to believe that this movie is twenty years old, and the kid who played Josh--David Moscow-- is now one year older than Hanks was when he made the film. I remember wondering at the time if he would grow up to look like Tom. Did he? You decide: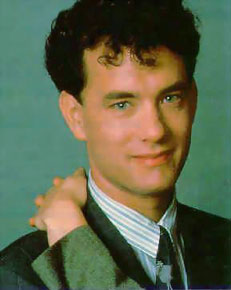 Big Trouble is a hilarious ensemble flick. Take a look at who's in the cast: Tim Allen, Renee Russo, Stanley Tucci, Tom Sizemore, Janeane Garafalo, Patrick Warburton, Jason Lee, et c. It's based on a hilarious novel by Dave Barry. It's directed by Barry Sonnenfeld, who did, among other things, The Addams Family and Men in Black. Yet it barely blipped at the Box Office. It had the unfortunate luck to be a comedy that involved a bomb on an airplane (among many, many other things) that was scheduled for release in September, 2001. Not good timing.
And Big Trouble in Little China is regularly listed as the favorite film by just about everybody who worked on it. Kurt Russell plays his swaggering hero role for laughs in a great comedy-action film, and I'd watch it just to see Kim Cattrall in cheongsam. Yum.
What are YOU doing this weekend?
yeharr